The Best Beaches in US You Can Visit Year-Round
Just because the temperatures are getting cooler doesn't mean we have to hibernate. With over 90,000 miles of coastline, America has some of the finest beaches in the world. Even better, many of them are warm, year-round – here are some of the best beaches in the US you can (comfortably) enjoy during the fall and winter.
Gulf Shores, Alabama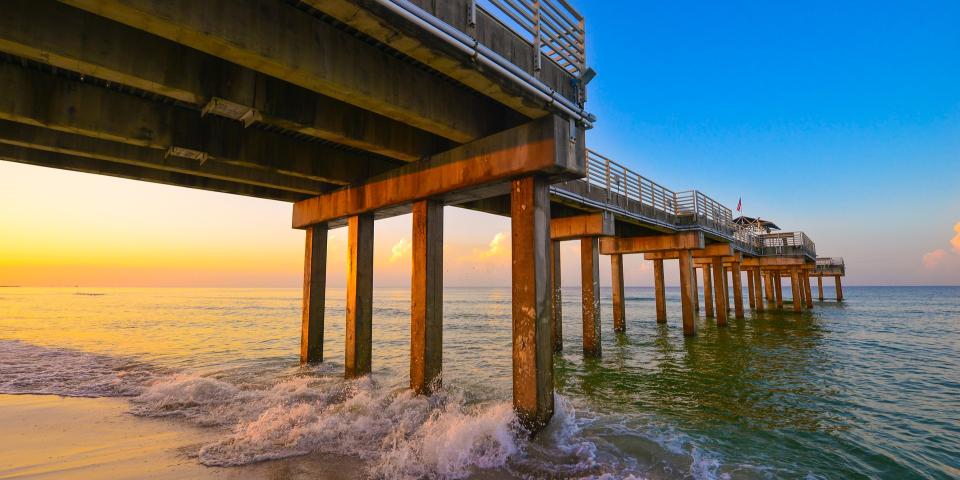 Alabama probably isn't the first place you think of forbeaches. But it's a little-known fact Alabama beaches are some of the most pristine in the country. Head to the state's Gulf Coast in the south for white sand beaches, picturesque boardwalks and piers, and panoramic views of the Gulf of Mexico.
Gulf Shores is a popular tourist hub with lots of shopping, restaurants, and other attractions, like dolphin-watching, ocean fishing, and a waterpark. And because of the Gulf's subtropical climate, it never gets very cold, making this an ideal beach getaway in the winter.
Gulfport, Mississippi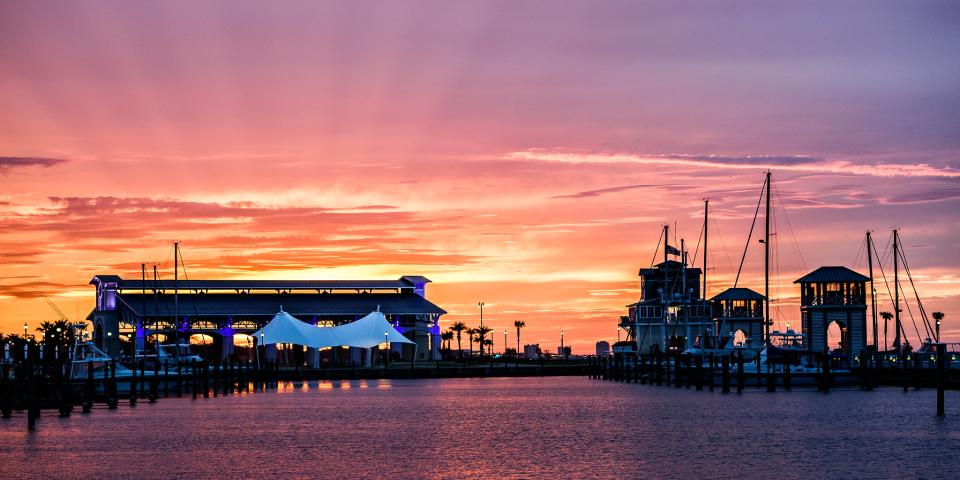 Just like Alabama, Mississippi has a relatively short coastline–but italso lays claim to more than its fair share of stunning beaches. Biloxi Beach is the most popular, but we recommend heading to nearby Gulfport, the state's second largest city. It's not as busy and has everything you need, from nice hotels and restaurants to attractions and outdoors activities. It's also a great spot to explore some of the more remote beaches in the area, like Ship Island or Bay St. Louis Beach.
Punalu'u Black Sand Beach, Hawaii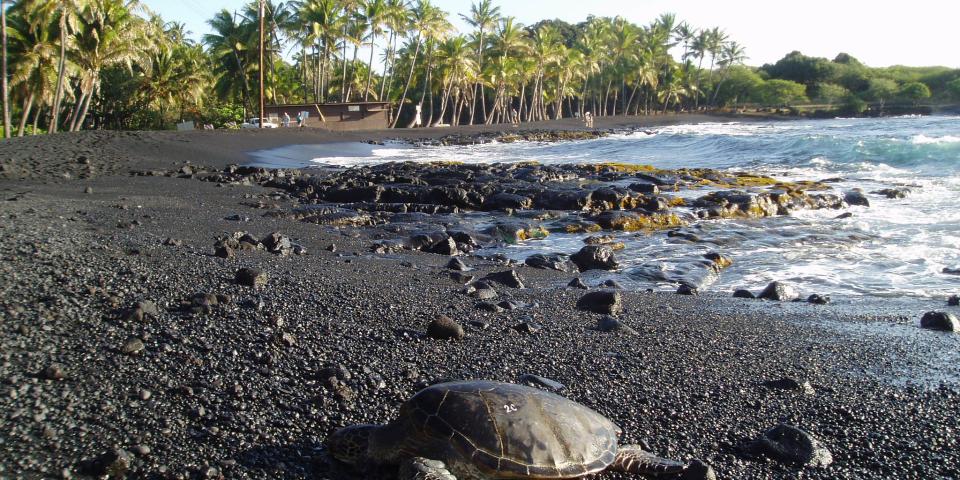 It should come as no surprise that the island paradise of Hawaii has some truly breathtaking beaches. The Aloha State is renowned for its gorgeous tropical landscapes, turquoise waters, and consistently warm temperatures, so any beach here is guaranteed to impress. If you're on the Big Island, maybe at University of Hawaii at Hilo, make sure to check out Punalu'u Black Sand Beach. This distinctive beach destination gets its dark hue from volcanic activity, which has laced the sand with fine lava fragments.
Encinitas, California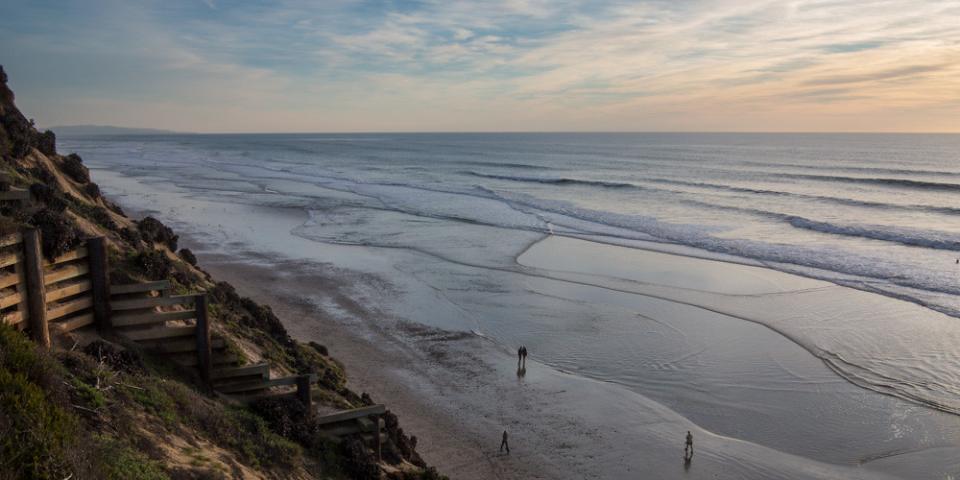 California is another state well-known for its abundance of soft, sandy coastline, and no shortage of world-class beaches. Malibu, Santa Monica, and Laguna Beach are among some of the state's most famous beaches, but we like to head south of Los Angeles for something a bit different.
Down in San Diego, you can easily visit Coronado Island or the upscale seaside neighborhood of La Jolla. But it's the surfer's paradise of Encinitas that never ceases to amaze, with crashing waves, beach fire pits, and a laidback small-town vibe that will win you over instantly.
Cannon Beach, Oregon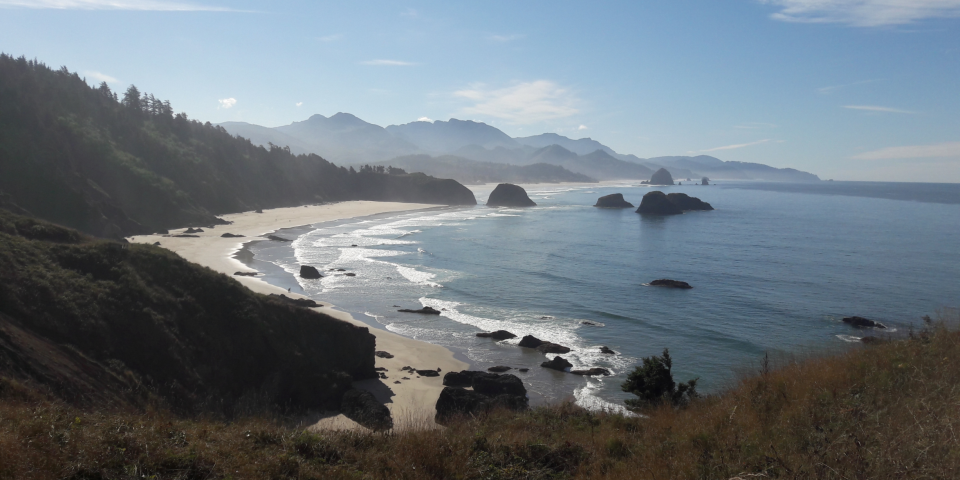 OK, so Oregon's beaches in the fall probably won't be warm enough for you to sunbathe or go for a swim. But you might just choose to brave the colder temperatures anyway during December and January, when migrating whales make their way down the Pacific coastline. Every year, around 18,000 whales make the journey from Alaska to Mexico, travelling an incredible 12,000 miles round-trip. One of the best places to catch sight of these gentle giants is Cannon Beach, a small seaside community with one of the best beaches in the world, according to National Geographic. It's just a short 90-minute drive from the University of Oregon in Portland, and it has plenty of fun indoor activities, like shopping, art galleries, and festivals, for when you need a break from the chilly sea breeze.