Chill Out: The Best Outdoor Activities to Try this Winter
Winter can be a hard season to embrace, especially if you'r estudying abroad and aren't used to a cold climate and frosty conditions. But once you load up on layers, fill your belly with hot tea, and find a favorite outdoor winter activity, you'll long for snow and ice all year round. Here are a few of the best outdoor activities you can try out this wintertime.
Sledging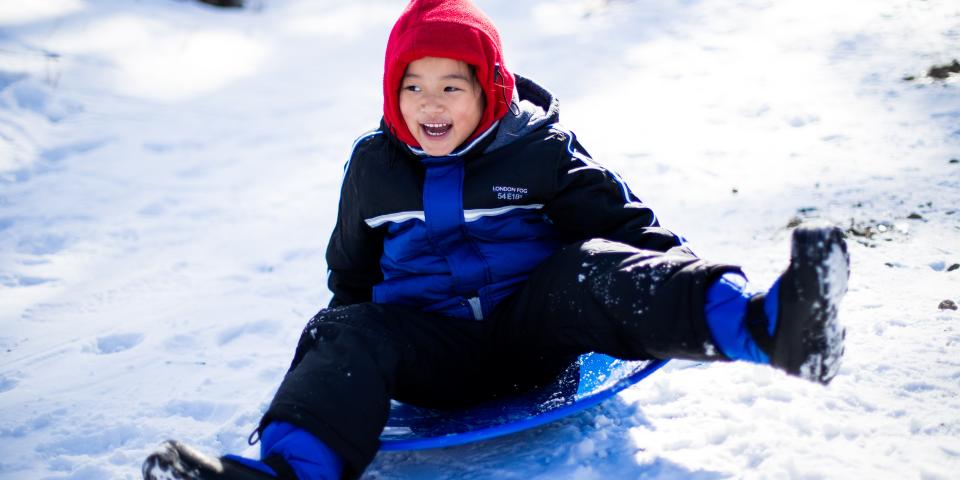 Also called sleighing or tobogganing, this uses a "sled," a general term for any kind of low-friction vessel that you sit on to glide down a slippery snowbank. Sledding is highly popular because it's so easy to get started with; just find a hill in your neighborhood (start on a small one), climb to the top of it with sled in hand, and launch yourself down in a surprisingly fun-filled ride to the bottom! Once you're feeling bolder, you can graduate to bigger hills; these take longer to climb, but the payoff is well worth it once you're flying downhill for what feels like an eternity.
Downhill Skiing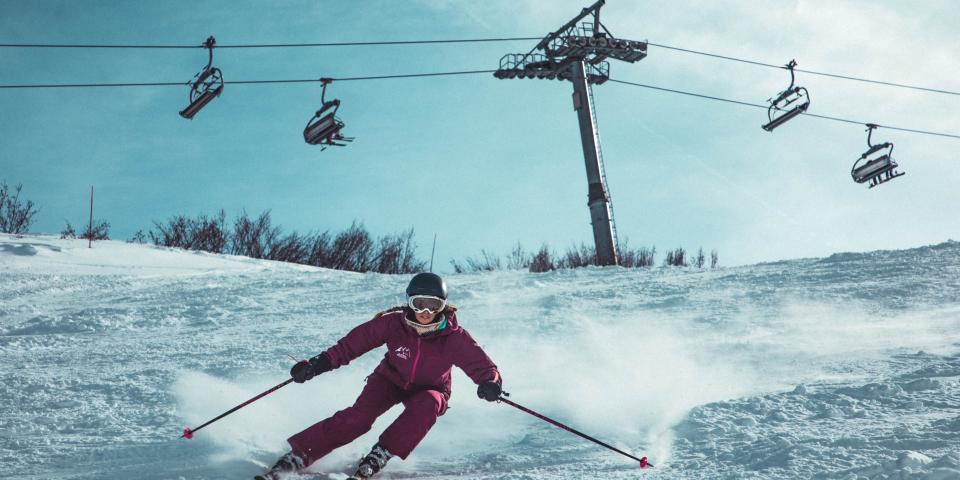 For many people experiencing snow for the first time, downhill skiing is the ultimate winter sport. Unlike sledding, there are chair lifts at ski hills that carry skiers to the top, so it's a bit easier to start with. Getting to the bottom of the hill, however, isn't as simple! It might seem challenging, but you can actually use your knowledge of some of your favorite junk foods to help you learn. Just remember "French fries" to go (skis are parallel to each other) and "pizza" to stop (ski tips pointed towards one another). If you're studying in British Columbia or Alberta, you'll find some of the world's best skiing at resorts, like Whistler and Banff, that are easy to visit over a weekend.
Snowboarding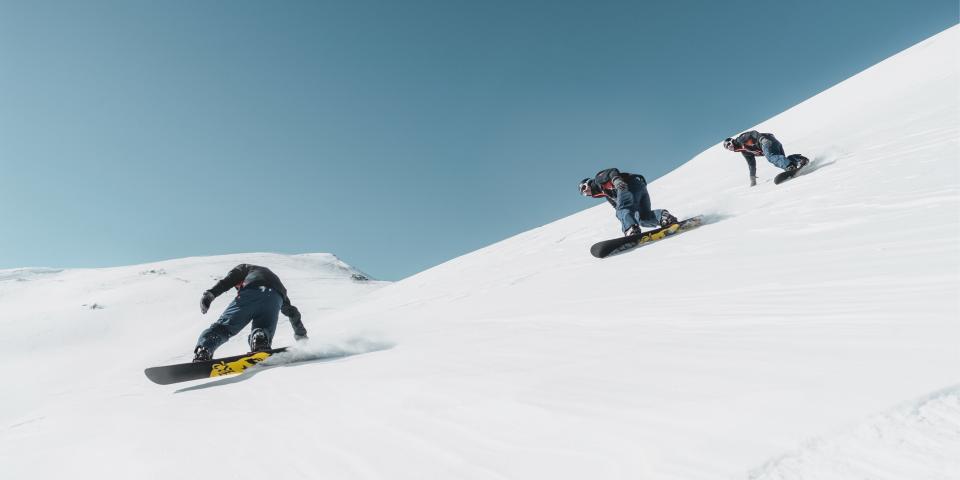 Is there anything cooler than snowboarding? Trickier to master, snowboarding involves strapping both feet to one board and surfing along the powdery slopes. It can take a few attempts to master the art of turning (also known as "carving"), but once you've got it, you'll be seriously addicted to this popular winter sport.
Cross-Country Skiing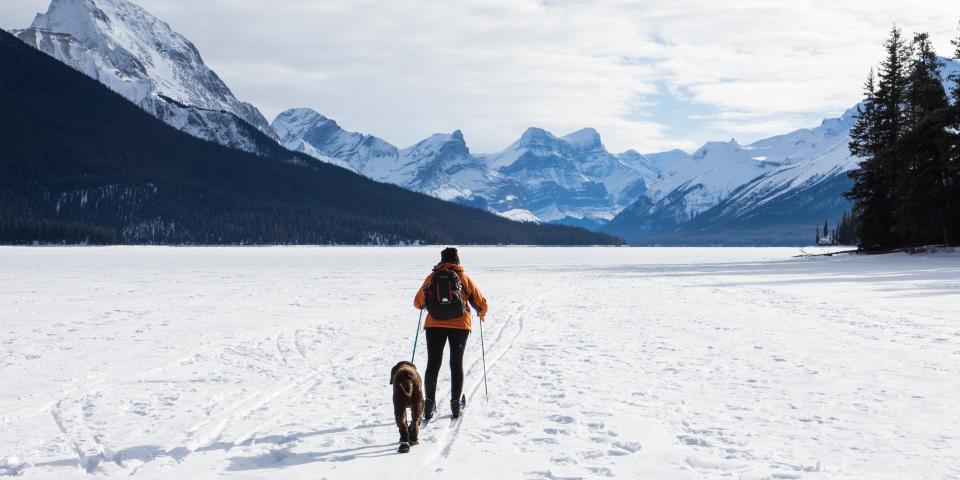 While it might look the same as downhill skiing, cross-country skiing is a totally different experience. Because you're moving across a flat surface, instead of letting gravity do the work with downhill skiing, cross-country skiers use their own locomotion to move themselves along. You'll normally do cross-country skiing out in the quiet of the woods, making it a more peaceful and natural outdoor activity compared to a busy ski resort.
Snowshoeing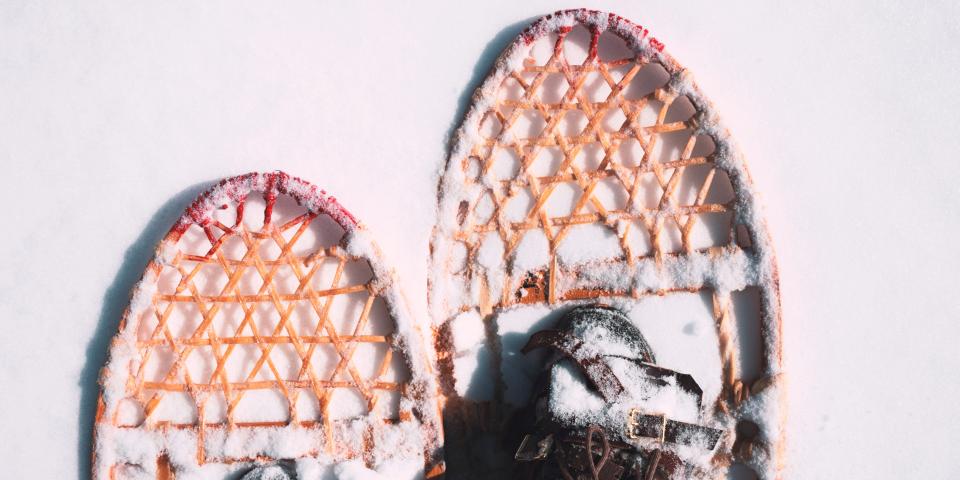 Invented roughly 6,000 years ago, there's a reason snowshoeing has stuck around for so long — it's easy to learn, fun to do, and a great way to explore the great outdoors! Similar to very large tennis rackets with foot straps, a pair of snowshoes straps to your feet and you start walking (carefully at first!). The wide base disperses your weight across feather light snow, making it easier to explore untouched backcountry areas where the most beautiful landscapes are.
Skating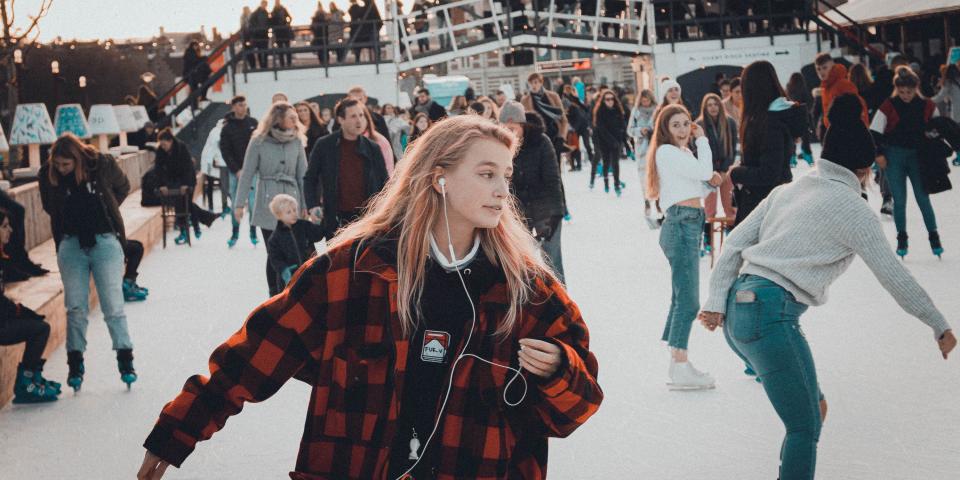 It's not all about the snow! Ice skating is one winter activity that everyone should try at least once. While skating rinks can be found all over the world, there's something uniquely special about skating outdoors — even better if it's on a frozen lake, pond or river! Once you've strapped on skates and done a few wobbly laps, it's a great idea to warm up with some hot cocoa with marshmallows. Some of the best places to try skating outdoors is Lake Louise in Banff National Park, just a short drive away from Calgary, or Somerset House in central London.
Ice Fishing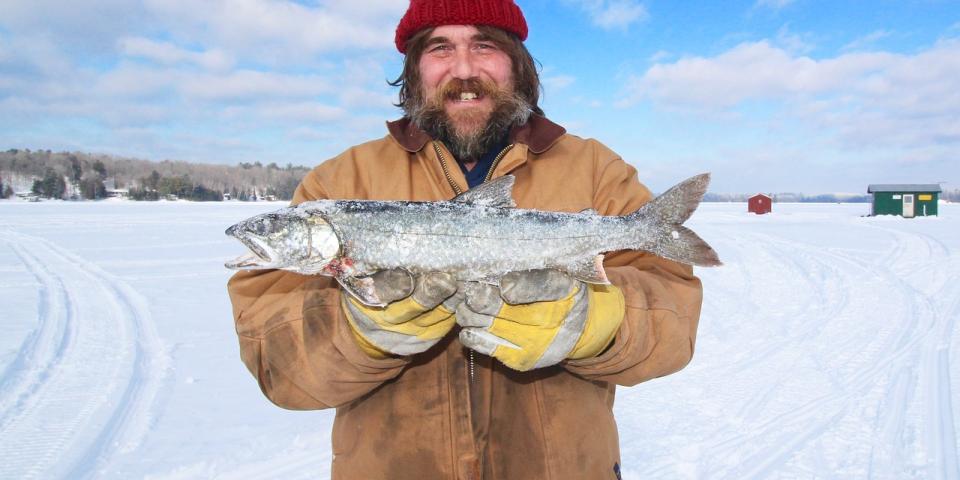 Not for the faint of heart, this winter activity involves far less actual "activity" than the other recommendations on this list. Hopeful fishermen and women drive to the middle of lakes that are frozen solid (around five to eight inches of ice, so it's guaranteed not to break), where they drill holes into the water below. From there, it's a waiting game, as you watch for an unsuspecting fish to take the bait. Small houses called ice shanties are often set up on the ice, which are heated with several amenities like electricity, cooking facilities and bunks to sleep in. If you can endure a multi-day ice fishing trip, consider yourself a certified cold weather enthusiast!