As art lovers, my friends and I made certain that the Smith Art Museum was the first stop on our tour. The architectural style of the museum itself is unique, giving people a sense of magnificence. The big sculpture in front of the door is a cowboy riding on a horse, looking very powerful. Because we arrived early, we were directed by the front desk to the central plaza to rest, which prompted a fun photo shoot.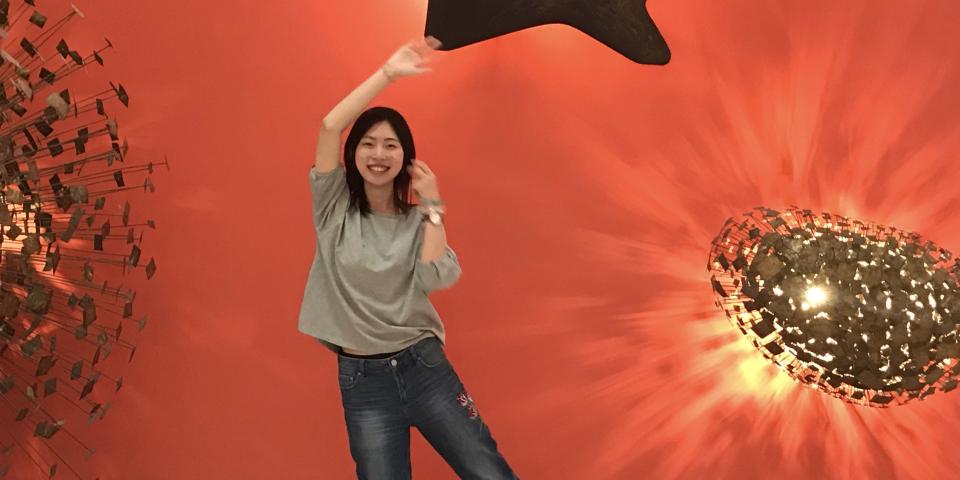 The dome is made of translucent glass, which is in the shape of a dynamic wave. The sun shone on us through the dome, like a huge fishing net over us, looking very dreamy.
Entering the museum, the first section is a portrait gallery, where many of the most important figures in American history are displayed, from actors to magazine editors to university presidents. What they have in common is that they have all contributed to the development of the United States. Artists use the brush to record their appearance and want to commemorate them in this way.
Next is the feminist art section, which I loved most. Artists expressed their desire to respect women and gender equality in painting, sculpture, and writing, which is of great significance to the improvement of women's rights. All kinds of lovely handicrafts also made me linger to admire their sparkle.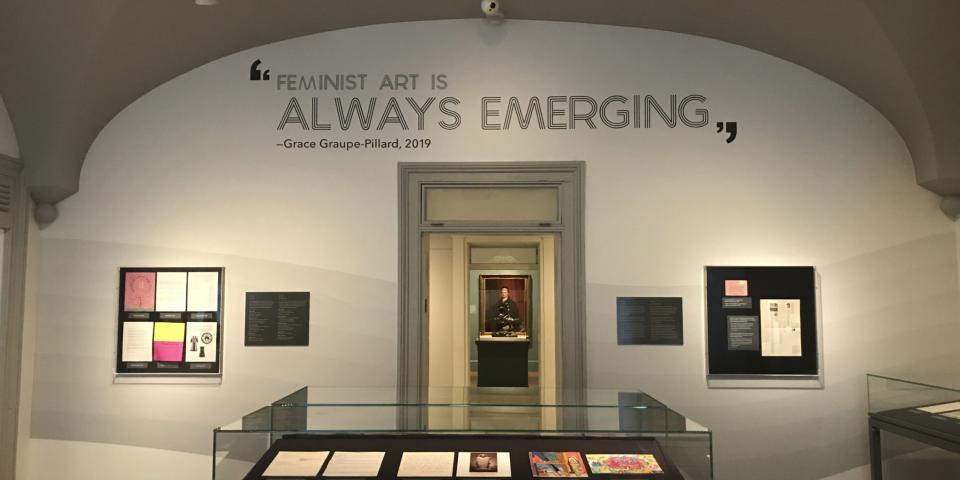 Creative artists promote eco-friendly living by making funny rabbits out of beer bottle caps. Some people make necklaces and pendants of tinfoil, and they are so fine they can pass for authentic silver jewelry. Even the most ordinary puppet-maker adds a simple and beautiful charm to their work. 
Of course, modern and contemporary art is also a highlight of the museum. The view of each city helps visitors understand the unique charm of each American state. The gorgeous LED lights and modern accessories prompted us to press the shutter frequently!
At first, I could not imagine that entry to such a fine museum was free of charge! Free museums provide the public with an equal opportunity to enjoy history, which is an excellent way of cultural communication.
~ From Zichen Li, an SAF Student Correspondent