Six USA and Canadian Events for Pride Month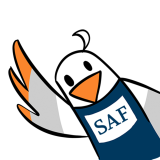 June is Pride Month, a month of various initiatives to raise awareness of LGBTQ+ rights and support the culture and community in the USA, Canada, and around the world.
What is LGBTQ+?
LGBTQ+ is an acronym for Lesbian, Gay, Bisexual, Transgender, Queer or Questioning. LGBT is an acronym for "bisexual," "transgender (a person whose gender identity differs from the sex assigned at birth)," and "queer" or "questioning," and is sometimes used as a generic term to describe sexual minorities. - What is LGBT / Tokyo Rainbow Pride
Why is June Pride Month?
Although Pride Month is now marked by "Happy Pride!" celebrations, it was inspired by the Stonewall Uprising at the Stonewall Inn in Manhattan, NY in 1969.
The Stonewall Inn, one of the few gay bars in the Greenwich Village neighborhood of New York City, was routinely raided to the point of excess by police led by NYPD Deputy Inspector Seymour Pine. Then, in the early morning hours of June 28, 1969, customers refused to cooperate with police, leading to a several-night revolt.
In addition to the routine police raids and numerous arrests in gay bars across the USA, the conflict between the LGBT community and the police had long been well known, and this was not the first time the LGBT community had fought back and organized against oppression.
But the Stonewall Uprising ignited a mass movement that quickly spread across the USA and the world.
The uprising is called the "hairpin drop heard around the world."
The first thing the crowd threw at the police officer was the hairpin of a gay man dressed as a woman. This gave rise to the phrase "drop a hairpin" which became slang term implying that one is gay.
In commemoration of the Stonewall Uprising, which was a turning point in the gay liberation movement in the USA, the month of June is now celebrated as Pride Month throughout the USA and Canada, particularly in major cities.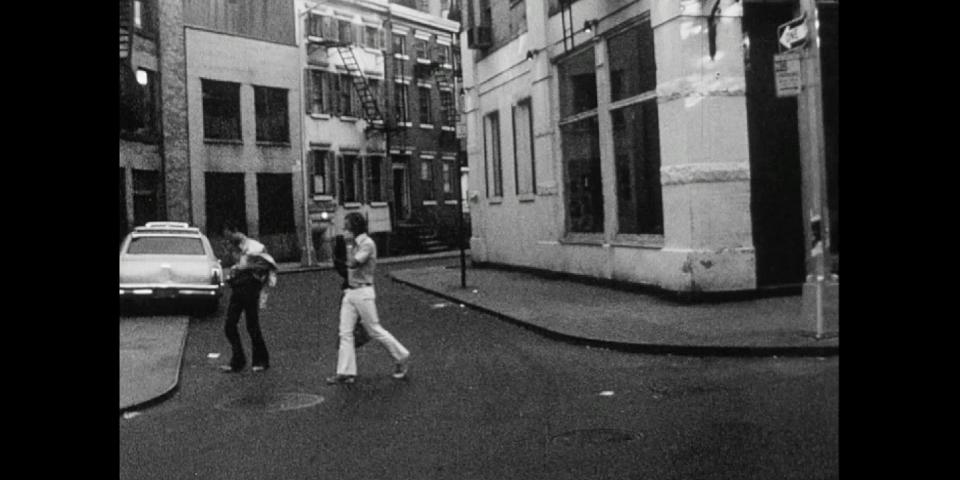 (Screenshot: Gay and Proud)
What is there to do during Pride Month?
Today, millions of people around the world participate in a variety of events, including pride parades, picnics, parties, workshops, symposiums, and concerts.
Of course, there are not only festivities, but also memorial services for members of the community lost to hate crimes and HIV/AIDS.
Examples of events held in the USA and Canada
(Photography by Tatiana Rodriguez on Unsplash)
In New York City, home of the Stonewall, the catalyst for the LGBTQ+ human rights movement, the city is wrapped in rainbow colors in June.
Christina Aguilera headlines events and human rights activists give speeches. If you want to learn about the history of queer culture in a festive atmosphere, NYC Pride is the place to be.
The March, a parade from 25th Street to 5th Avenue, will be held on Sunday, June 25 this year, and the parade route will be lined with colorful vendors.
📍Capital Pride (Washington, DC, USA)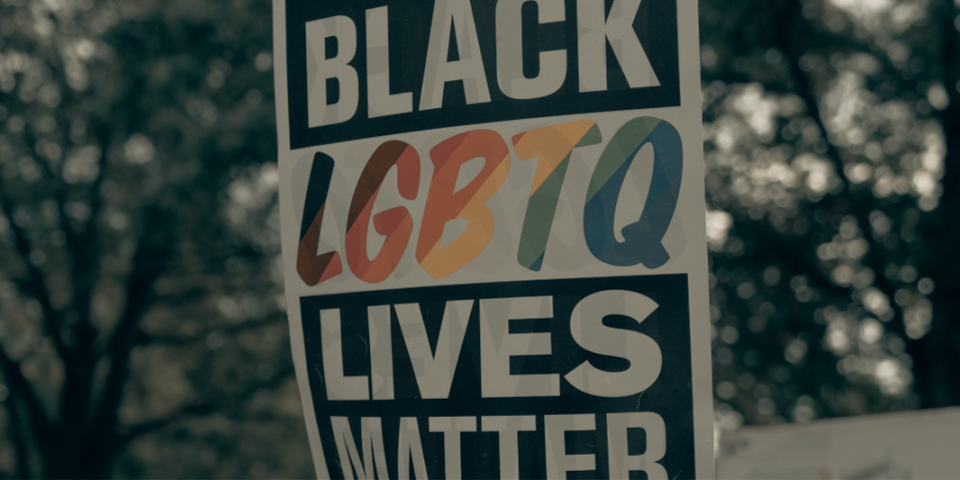 (Photography by Clay Banks on Unsplash)
Pride Month in Washington, DC is just as big a celebration as in NYC. Washington, DC is the capital of the USA and home to the White House. During the Trump administration, the celebration became even more energetic, including protests against conservative anti-LGBT policies.
In Washington, D.C., the D.C. Black Parade, a celebration for the black LGBTQ+ community, is held at the end of May, followed by a parade and a film event featuring films by queer filmmakers (this year's parade was on Saturday, June 10).
📍San Francisco Pride (San Francisco, USA)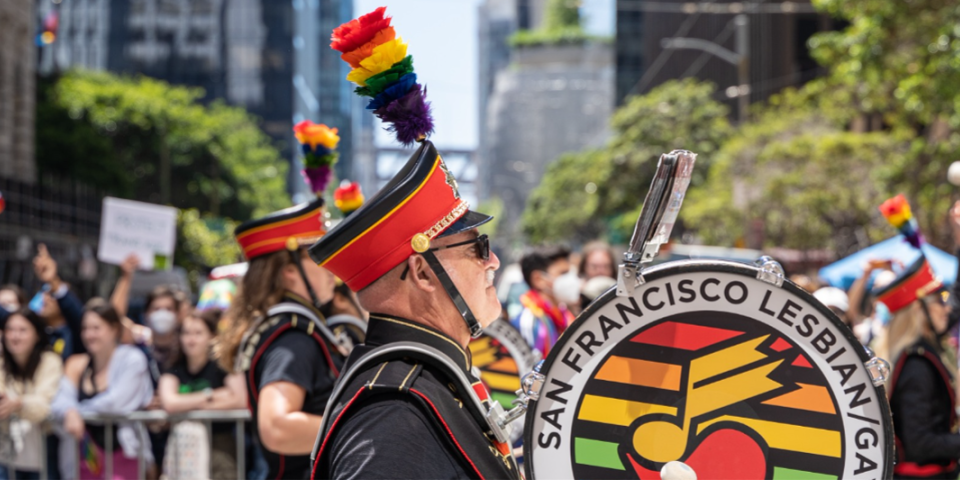 (Photography by Y S on Unsplash)
San Francisco Pride is the largest event of its kind in the USA. The theme for 2023 is "LOOKING BACK AND MOVING FORWARD."
To begin with, queer culture is so deeply rooted in San Francisco that it is sometimes referred to as the "Gay Capital of the World." The city, which is as sunny as its climate, also welcomes many immigrants and is known as one of the most diverse cities in the USA, a place where people from diverse backgrounds live together.
The 2023 parade will be held on Sunday, June 25.
If you would like to pick up flags and other items before joining or going to watch the parade, we recommend Cliff's Variety, a general store located in the Castro district, which is known as a gay-friendly neighborhood that always flies the rainbow flag! This store also sells drag costumes and wigs.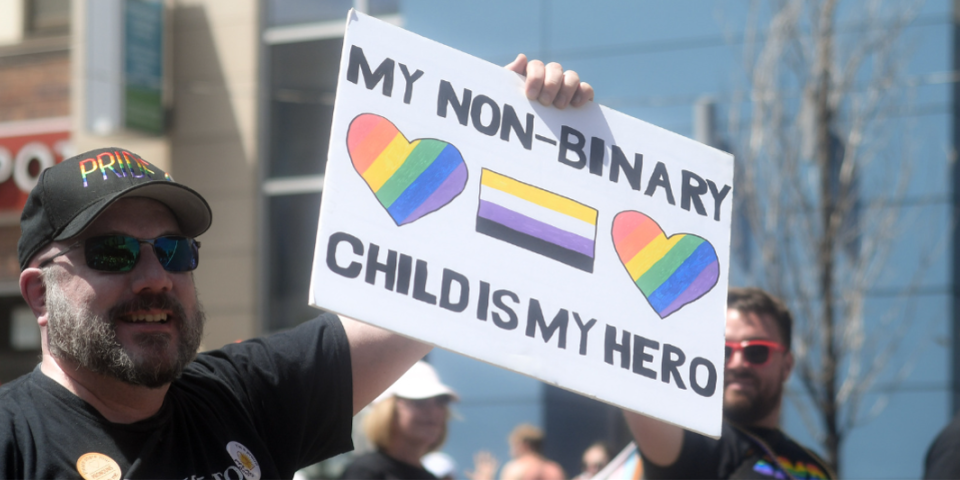 (Photography by Meg on Unsplash)
Chicago is a metropolis made up of 77 districts. In this city famed for theater and jazz, many performers play an active role in the Pride Parade.
The parade, which includes drag queens and performers, is said to be more than six kilometers long.
The 2023 parade will be held on Sunday, June 25.
📍Key West, Key West, California, USA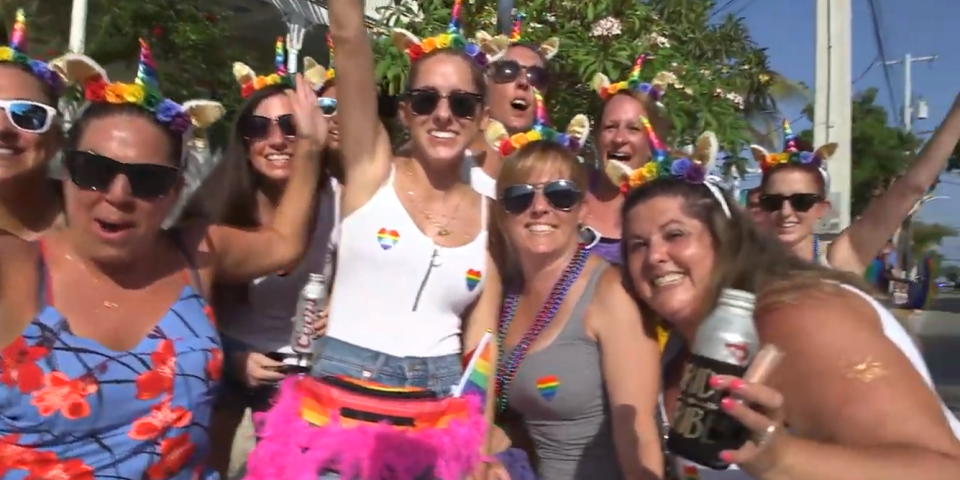 Key West is the southernmost island of the USA, located in Florida.
Famed in part because Ernest Hemingway lived and wrote there, it has long been loved as an LGBTQ+ friendly island, electing the first openly gay mayor in North America. Its motto is "All people are equal members of One Human Family."
But the best part about our town is our open and accepting attitude. "One Human Family" is our city motto, and our closets are only used for our costumes! - gay Key West
"Here closets are only for clothes!" - meaning, you don't have to hide the fact that you're gay! What a clever way to put it.
Outside of the Pride event, it is also an interesting place where the end of Route 1, the longest highway in the USA, can be seen.
The 2023 parade was held on June 11.
📍Pride Toronto (Toronto, Canada)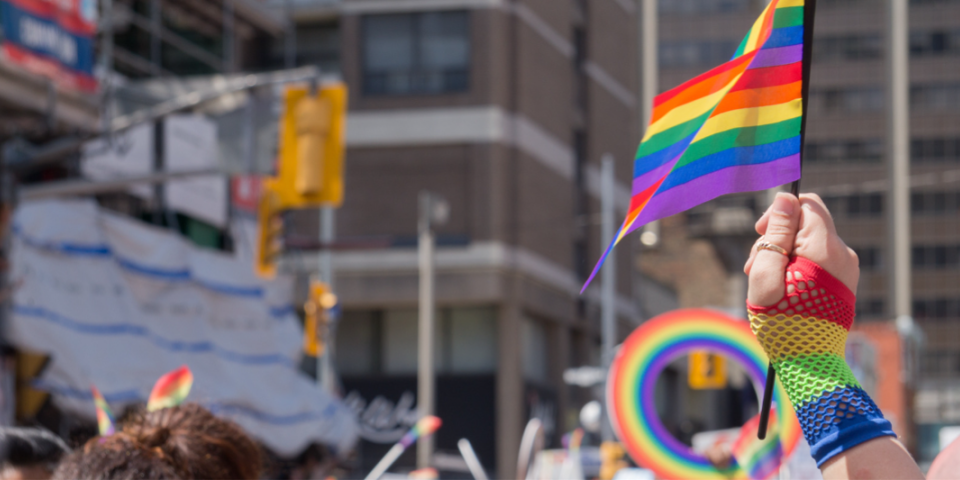 (Photography by Kyle Hinkson onUnsplash)
Same-sex marriage was recognized as legal in Canada in 2003. Pride Toronto, one of the world's largest pride events, is held in Toronto, Canada's largest city. The event has also made headlines because the Prime Minister of Canada participated in it.
Other Canadian cities are likely to have Pride parades, for instance Montreal and Vancouver in August and Calgary in September.
Toronto's parade will be held on Sunday, June 25, the same day as NYC and San Francisco.
*During not only the pride events, but also these large festivals as well, large crowds are expected to gather. Please enjoy yourself and be careful to avoid injury and stay safe!
During Pride Month, Japan's House of Representatives passed the "LGBT Understanding Promotion Bill," which, as it was pointed out, had various problems. However, the country is making progress in some areas, such as a court ruling that the failure to recognize same-sex marriage is an "unconstitutional state of affairs."
It would be nice to pause for a moment and take time to learn and think about human rights.