6 of the Best London Vintage Markets
London has something to offer any type of fashion-lover, from colossal flagship stores in the heart of Soho to quirky boutiques, curated vintage shops, sprawling outdoor markets, and secondhand fairs.
That explains why London – home to the world's top-ranked fashion institutes, including the University of the Arts London – has spawned so many of the art world's movers and shakers. Because when you're studying design in London, it's easy to feel inspired by your surroundings.
Start planning your next trip to this fashion-forward cosmopolis with some of the city's impressive and affordable vintage markets. Here are six top-ranked places to find fashionable vintage clothing in London.
Portobello Market
A pillar of London's local shopping scene for decades, there's nothing quite like Portobello Road Market. It's famously the home of the world's largest antique market but has expanded over the decades to sell everything from fresh produce and hot food to stalls selling preloved clothes. Head to the Fashion Market area along Westway for bargains on everything from luxury brands to up-and-coming young designers. Though the market runs every Friday to Sunday, don't miss Vintage Fashion Fridays – it's the best day to spot treasures from leading fashion traders, stylists and designers.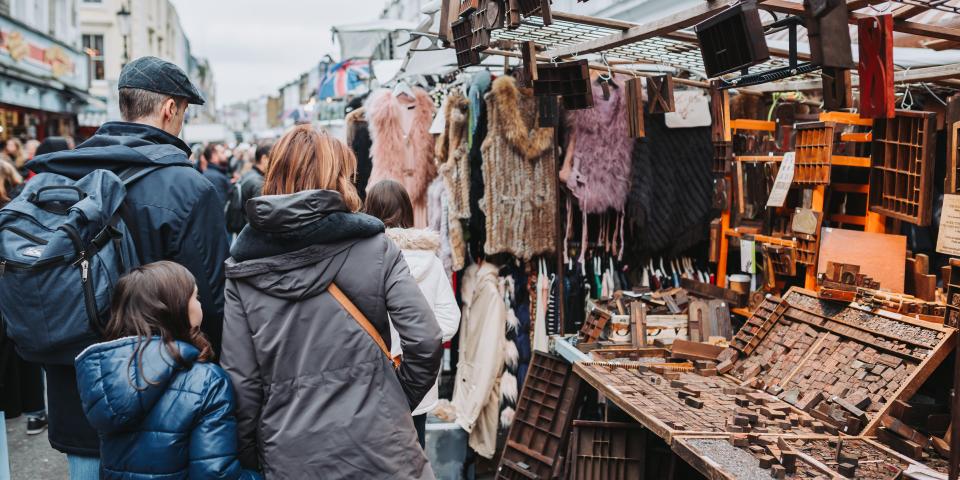 Brick Lane UpMarket
East London gets a well-deserved rap for being the city's hipster hotspot, so it makes sense that the area has an enviable market community in Brick Lane. The best place to soak up East End style and attitude is at UpMarket, a weekend market occupying the Old Truman Brewery. It's famous for being a treasure trove of vintage clothes, accessories and jewelry, with goods hand-picked from many of the area's most reputable vintage shops.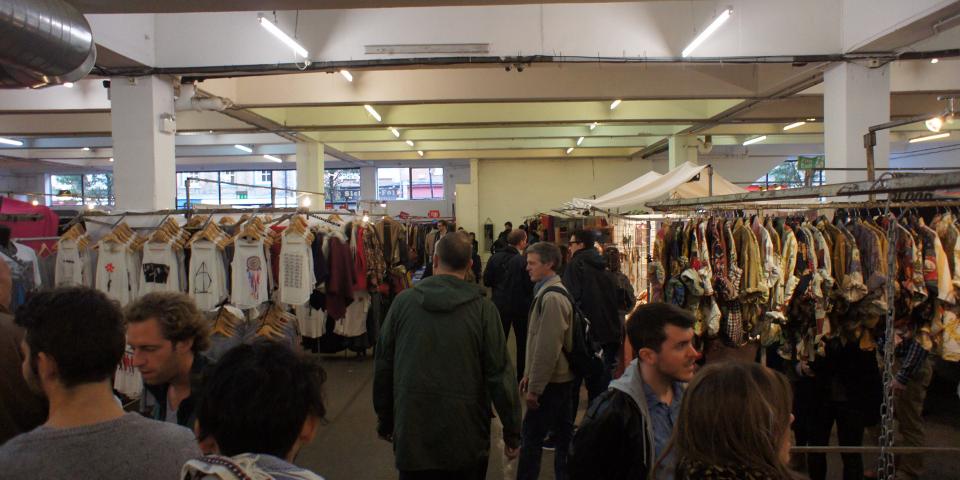 Alfie's Antique Market
Located in Marylebone, Alfies Antique Market sprawls over five floors in a cavernous art deco building. Although this market is best known for its antique dealers and one-of-a-kind furniture items, there's a fashion emporium on the second floor. It's popular with celebrities, top stylists and fashion journalists, and as such, many of the items on sale here have appeared in the glossy pages of magazines like Vogue and Tatler. Open from Tuesday to Saturday.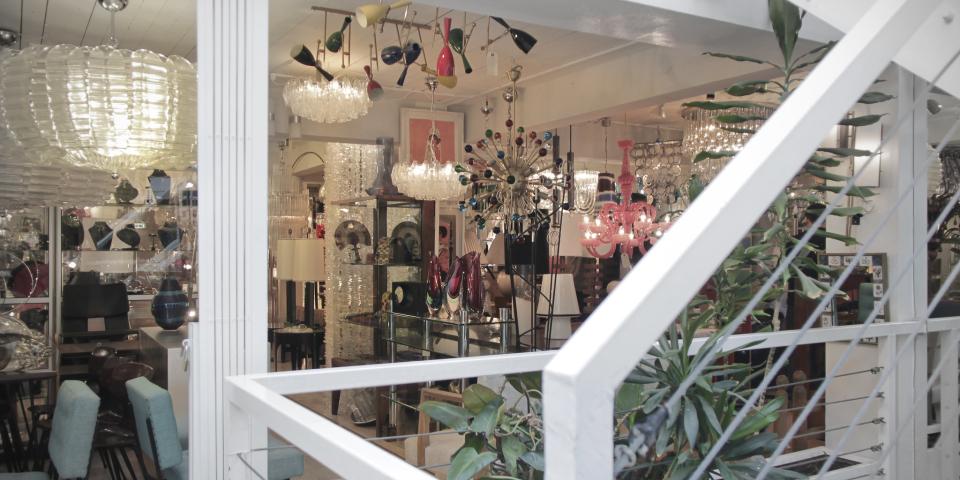 Frock Me! Vintage Fashion Fair
Get over to west London for this long-running fair dedicated exclusively to high-end vintage fashion. Taking place just one day each month, fashion-savvy customers can explore rare pieces from 60-100 different exhibitors, many of them former costume designers for film and TV. Alternating locations each month between Chelsea Town Hall and Kensington Town Hall, this market feels like a crash course in fashion history, with eras and styles stretching all the way back to the early 20th century. Check the Frock Me website for more information on event dates.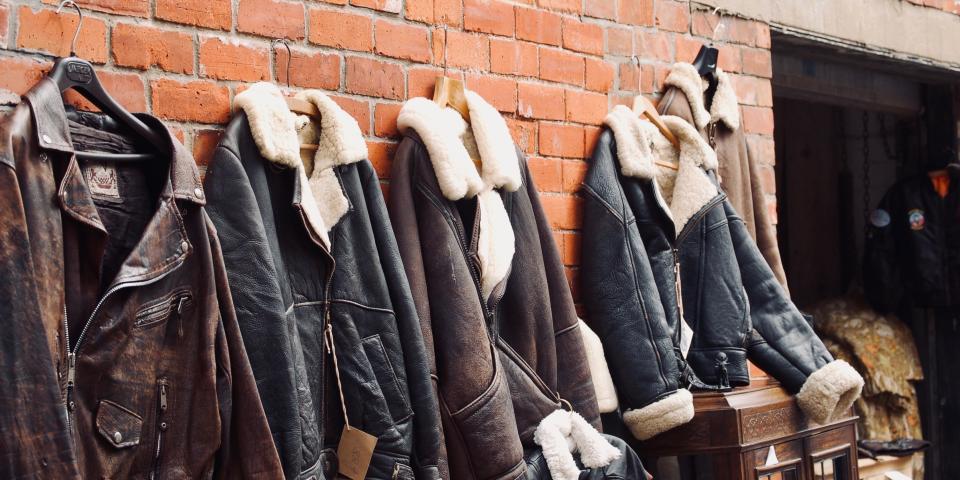 Judy's Affordable Vintage Fair
Those sticking to a budget will appreciate the more economical price ranges on offer at Judy's. This vintage fair takes place semi-regularly at locations around London and is known for its deep discounts and massive selections. The Judy's Vintage group also includes a few other secondhand fashion initiatives, including a shop-by-kilo concept, a vintage furniture store and an online marketplace. Check their website for upcoming events or to do some serious shopping.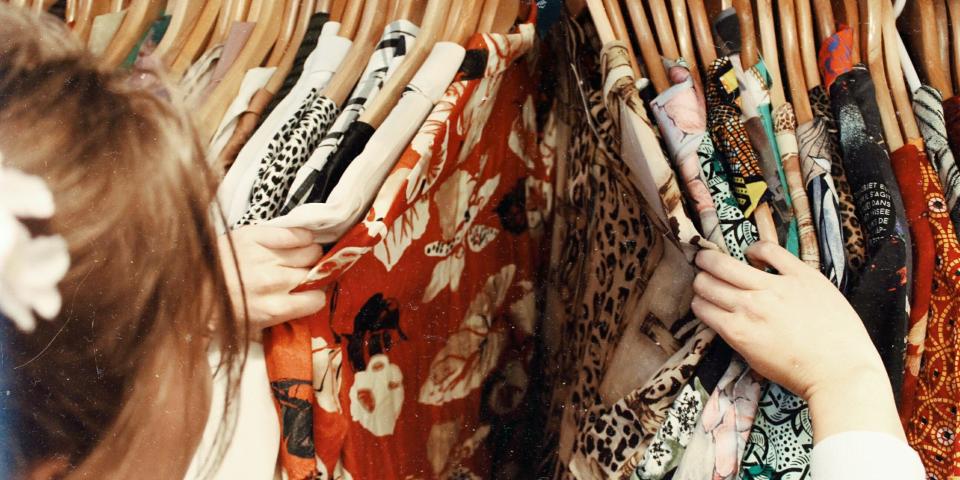 Flea at Vinegar Yard
Shop for vintage clothing, as well as homewares, books, cameras, antiques and more, at Vinegar Yard. Despite the acerbic-sounding name, vendors at this Southwark market are pleasant and agreeable; more importantly, however, they have good taste. Swing by every weekend to peruse the colorful racks and see what you can find.