Top 10 Food Spots to Try While Studying Abroad in London (Part 1)
You need to work and study, but you also need to eat. As one of the most exciting capitals in the world, London not only offers some of the nation's top universities but also has thousands of restaurants, markets, food trucks, and street stalls that reflect the city's multicultural nature. When you're ready to experience the best food in London, you need to hit the streets.
We've selected 10 top street food stalls for you to explore, from tacos and burritos to burgers, hearty Sri Lankan street specialties to delectable paellas – here's part 1 of 2 – make sure not to miss them when you're studying in London.
BBQ Dreamz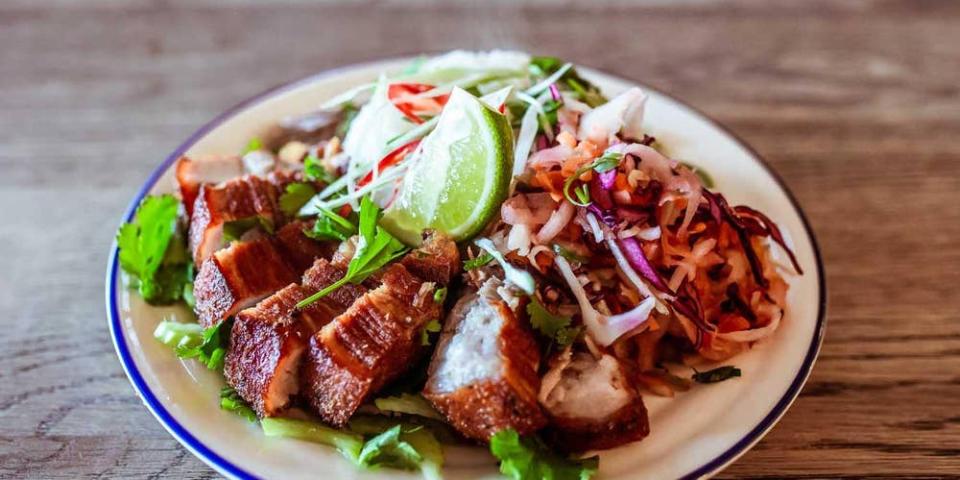 A Filipino street food classic inside a rainbow-colored party truck, BBQ Dreamz has deservedly accumulated quite a following over the past few years at the sites of food incubator KERB and Brockley Market. 
The satay curry comes with jasmine rice, coconut milk, fresh garden peas, coriander, spring onion, and pineapple, and the signature lechon kawali is a fragrant 24-hour cooked pork belly served with mouthwatering Filipino lechon sauce. 
Where? Kerb King's Cross, Kerb West India Quay, Brockley Market, John Lewis rooftop 
20-minute walk from UCL and SOAS, University of London
More information: @BbqDreamz
Furness Food Hut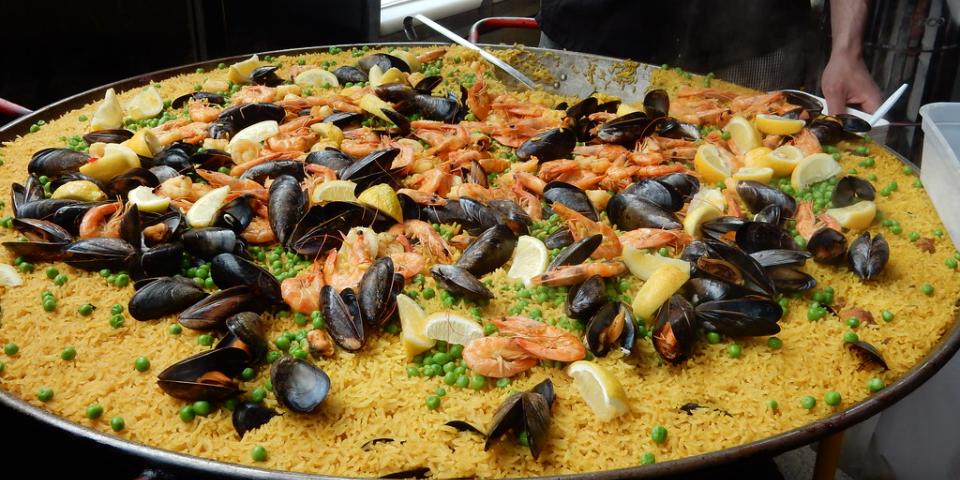 This Borough Market staple serves amazing Valencia-style paella that always draws a long queue but is well worth the wait. The giant paella pan cooks chicken, chorizo, Cornish squid rings, mussels and Madagascan tiger prawns and yellow rice. Borough Market doesn't lack in delicious offerings, but Furness's Bomba Paella is one of the best.
Where? Borough Market
Take the tube! 10 minutes from University of the Arts, London
More information: boroughmarket.org.uk
Luardos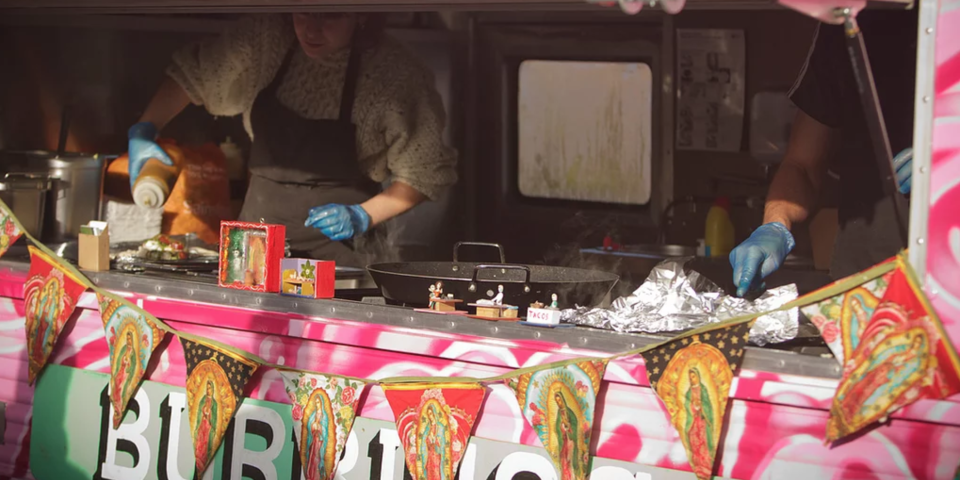 Founded in 2007, this Mexican street food joint is the place in London to try authentic Mexican food. Everything is cooked in the owners' food truck, a wild Citroën H Van (now two vans). They've fed the biggest music festivals in Britain and continue to serve up some of the best Mexican fare in London. 
You can order burritos, tacos, quesadillas, and tortas, and the ingredients are always fresh. Carnitas Burrito is a fat burrito stuffed with fennel and slow-cooked, orange-flavored pork, which is particularly popular.
Where? Brockley Market, Whitecross Market
More information: @luardos
Schmalz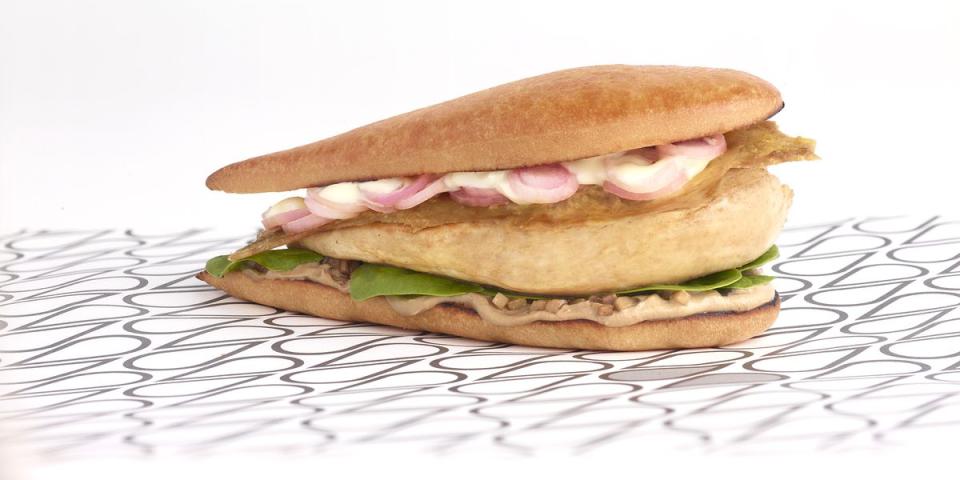 This dandelion-patterned street food van is a shining example of how affordable and highbrow can go together. The unmissable food van serves addictive French chicken sandwiches. Chef Karl Burdock used his experience Michelin-starred kitchens to craft a killer menu, and the in-house team brings together talents from a range of well-known establishments. 
The famous chicken sandwiches use seared and roasted Label Rouge chickens. Take a field trip, enjoy a nice sandwich and discover how regular chicken sandwiches can be posh at this stop.
Where? Exchange Square
Take the tube! 25 minutes from SOAS, University of London
More information: schmaltzlondon.com or @schmaltzlondon
Kothu Kothu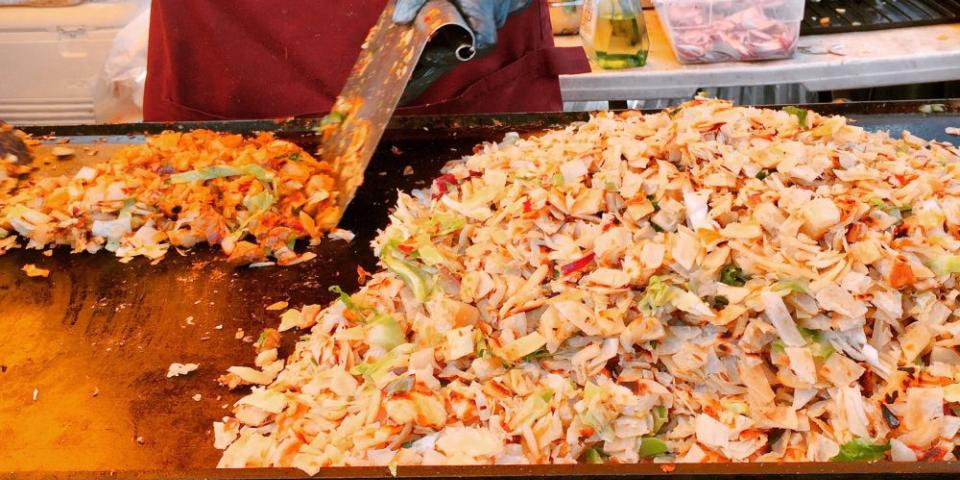 Eat your way through the world in London! Kothu Kothu (meaning "chop chop") serves a divine Sri Lankan dish called kothu roti. The chef mixes vegetables, eggs, and curry and serves on slices of flatbread for a delicious and hearty dish. You can choose chicken, mutton, or both, and ask for more spice if you like it hot.
Where? Boxpark Croydon
More information: @Kothu_Kothu