European Springtime Celebrations Explained
Spring is jam-packed with unique cultural events, especially Europe's saintly celebrations, indulgent feasts, and birthdays fit for a king. Here are some fun springtime traditions from Europe explained.
Pancakes in Paris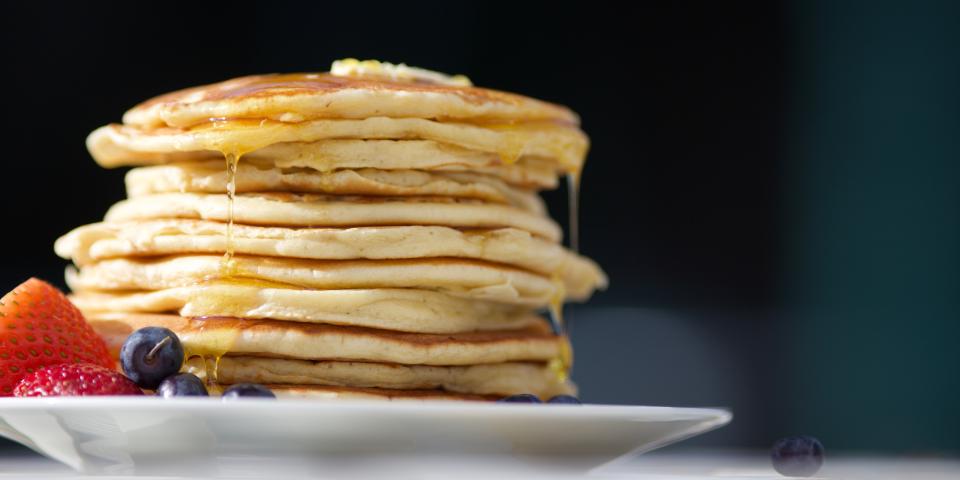 A day dedicated to eating pancakes seems too good to be true, but that's what this Christian holiday is all about. Shrove Tuesday marks the day before Lent (a traditional period of fasting before Easter). Also known as Fat Tuesday, or Mardi Gras in French, this day is celebrated by eating rich, fatty foods – like buttermilk pancakes – and, in some parts of the world, with a blowout party! 
Cities like Rio de Janeiro and New Orleans are famous for their dazzling Mardi Gras carnivals, but the Carnaval de Paris shouldn't be missed, either. A procession of dancers, performers, and puppet floats takes over the streets of Paris, with bystanders welcome to march along and join in the fun.
Dublin Goes Green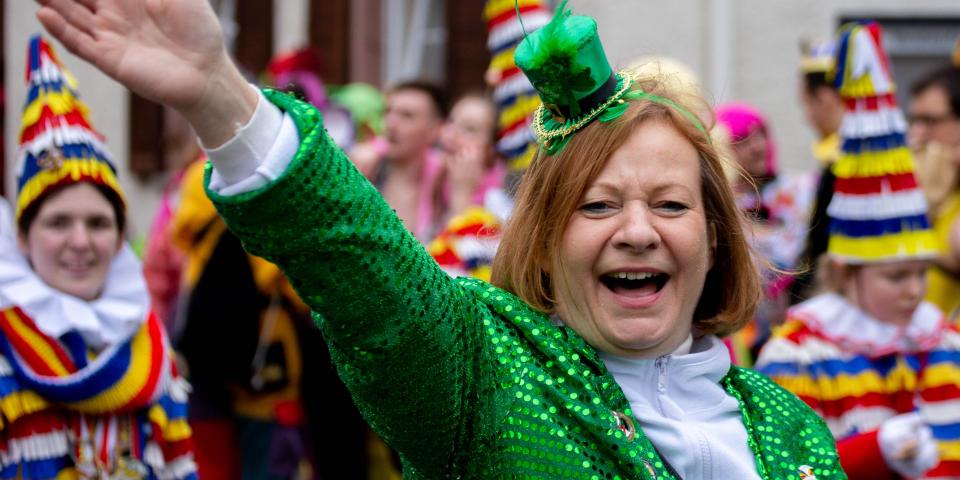 Everywhere gets a little bit greener during spring, but it's nothing compared to Ireland on St. Patrick's Day. This holiday celebrates Saint Patrick, who famously helped to convert the Irish from paganism to Christianity in the fifth century. 
Originally a Christian observance that honored the day Patrick died, over time, this holiday has become a symbol of Irish heritage and culture. Today, it's celebrated all over the world every March 17th, with green attire and lively parades – but for the best display of Irish pride, you can't beat Dublin. The Irish capital holds a five-day St. Patrick's Day festival every year, with musical performances, walking tours, a treasure hunt, and, of course, a spectacular parade.
Amsterdam Goes Orange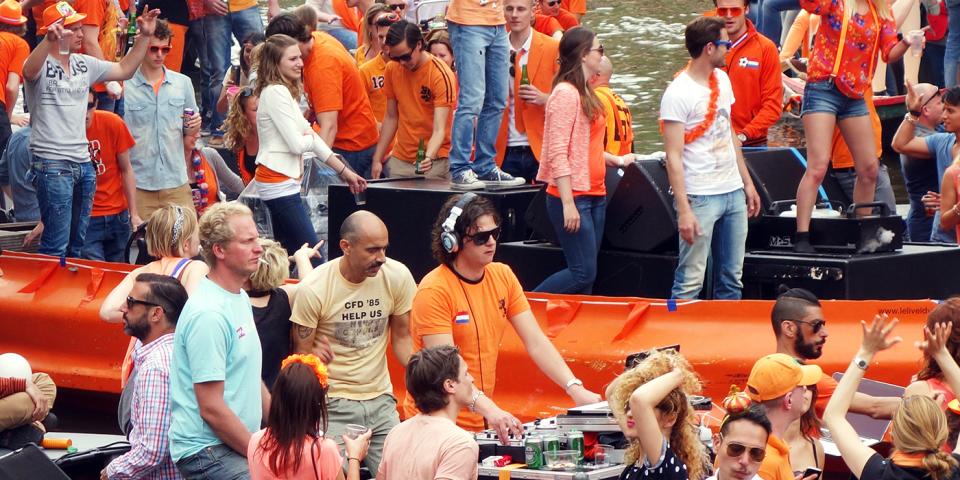 King's Day, or Koningsdag, is a Dutch national holiday that celebrates the birthday of the country's sitting monarch. It's currently April 27th. While the date may change according to who wears the crown, the celebrations are always the same: orange, and lots of it! 
Across the Netherlands, people dress and decorate in vibrant orange, to honor the Dutch royal family, the House of Orange-Nassau. In Amsterdam, the city's population roughly doubles as the city is taken over with various parties and celebrations, including a citywide flea market, boat parties, and music festivals. Don't forget to try atompouce, a traditional Dutch pastry (frosted with orange icing, of course) and the local favorite on King's Day.
Books and Roses in Barcelona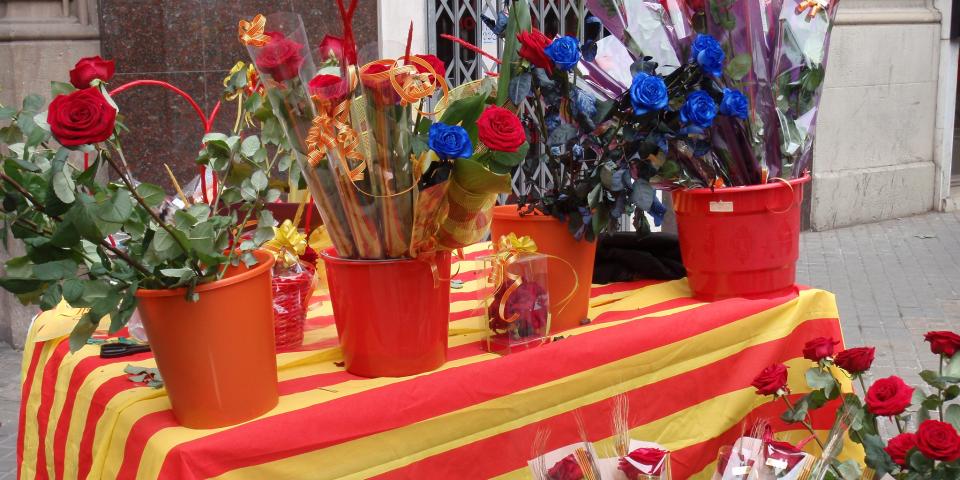 The equivalent of Valentine's Day in Spain's Catalonia region, Sant Jordi Day is all about love. It commemorates Saint George (Sant Jordi in Catalan), who, legend has it, saved a princess from an evil dragon. Today, April 23 is one of the most popular calendar events in Barcelona. According to tradition, men give women roses while women give books to men. Thousands of stalls selling books and flowers pop up across the city, and you also can check out street performances on Barcelona's famous La Rambla.
Bonfires in Germany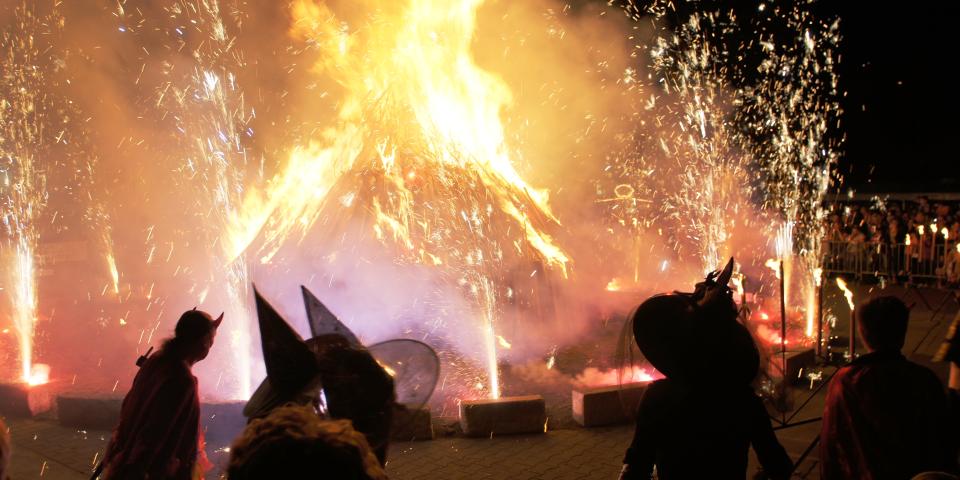 If you've ever wanted to experience Halloween twice in a year, Walpurgis Night (or Walpurgisnacht) is a wonderfully witchy event that lights up Germany every April 30th. According to mythology, witches gather on this date at the Brocken, the highest peak in northern Germany, to celebrate spring's arrival the next day, on May 1st. 
To scare off the witches and any evil spirits the witches might bring, Germans light huge bonfires and set off fireworks, as well as dress up in costumes, dance, and generally enjoy themselves. The best place to learn more about this occult custom is Thale, about an hour's drive from Leipzig. Not only does it host around 35,000 visitors for its Walpurgis festivities, but this small town also has a museum dedicated to the holiday.