Cheese Curds and 7 other Midwest Specialties
The Midwest is known for a lot of things: beautiful lakes, friendly people, cold winters — the list goes on. The Midwest is also known for some pretty unique dishes. Here are 8 classic Midwest staples you should try if you're studying abroad in the area:
1. Cheese Curds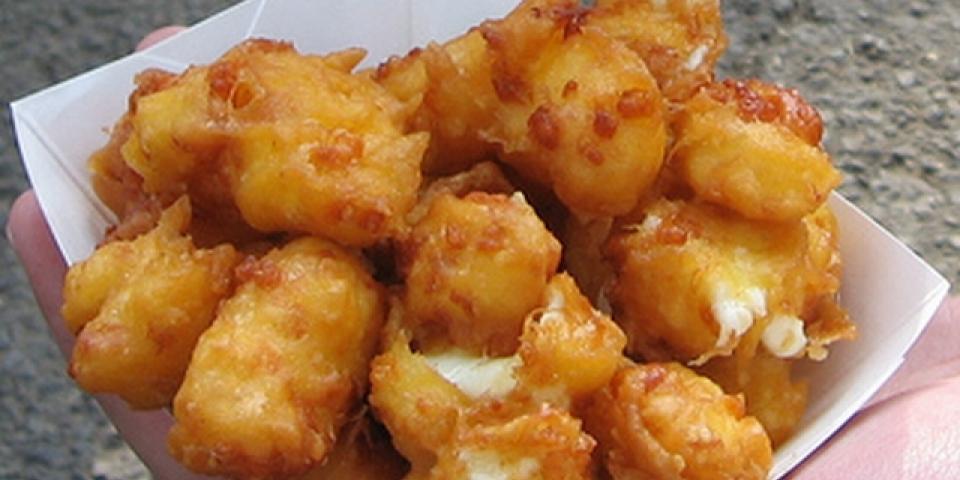 Without a doubt, Wisconsin's most iconic dish is cheese curds, which are small, moist pieces of cheese. They make a great snack on their own, but many restaurants deep fry them and serve them as an appetizer. One of the best spots to order deep fried cheese curds is State Street Brats in Madison. Mark Zuckerberg, founder of Meta, was once spotted at the restaurant enjoying their cheese curds!
2. Juicy Lucy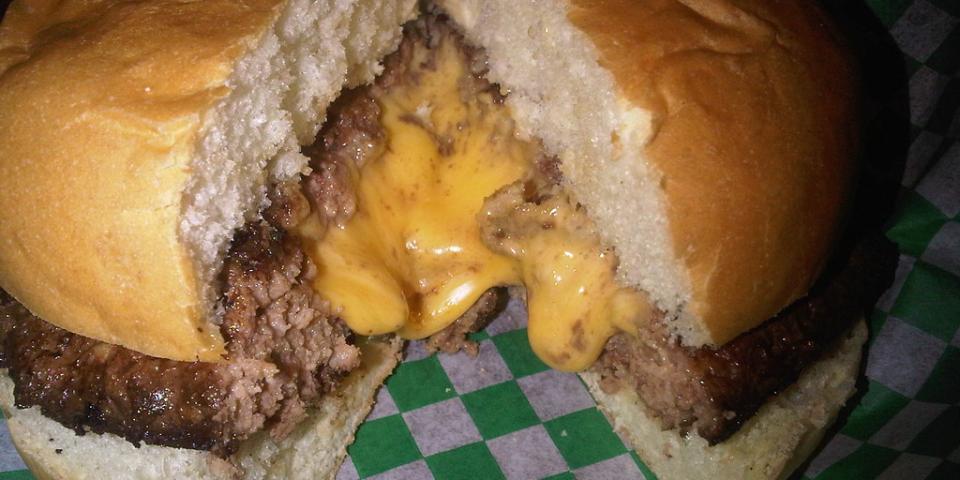 Despite the silly name, this is a burger Minneapolis natives are serious about. A Juicy Lucy is a cheeseburger with the cheese inside the burger patty rather than on top. Gooey cheese oozes out with every bite, so make sure you've got plenty of napkins! Only 15 minutes from the University of Minnesota, the 5-8 Club in Minneapolis is one of the best spots to try it.
3. Fish Fry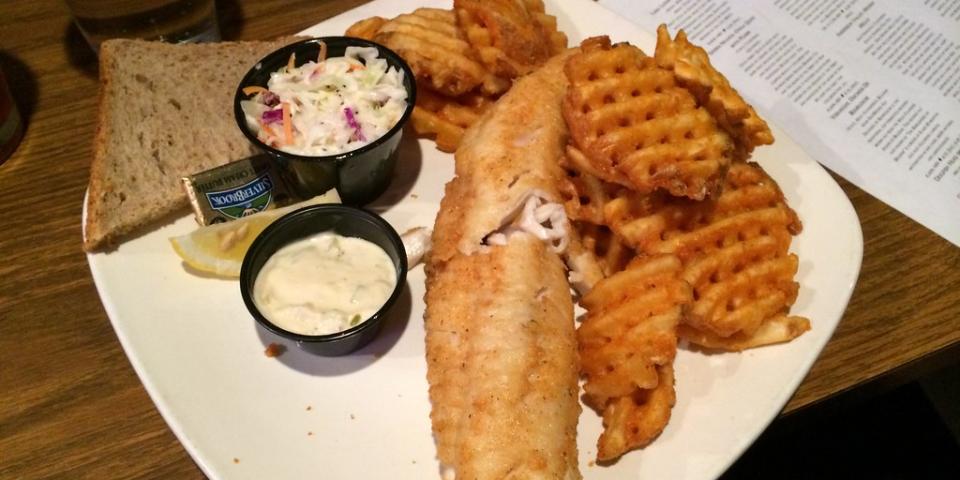 In the Midwest, Fridays are a big deal. Not only because they're the first day of the weekend but also because of Friday Fish Fries. Especially popular in Minnesota and Wisconsin, a fish fry typically includes batter-fried fish with french fries, a bread roll, and tangy tartar sauce. Most restaurants offer a special fish fry deal on Fridays, and they can get quite busy, so be sure to call ahead and reserve a table before you go.
4. Chicago Hot Dog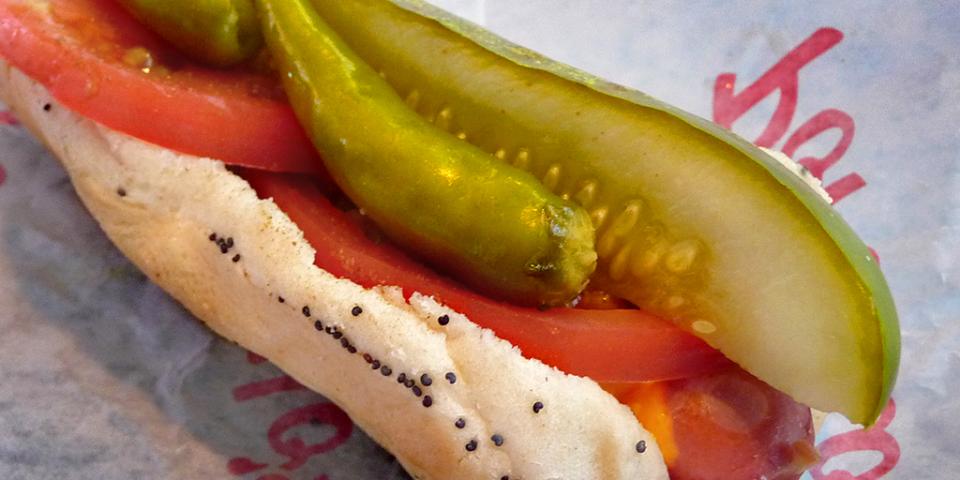 Anyone from Chicago will tell you their hot dogs are the best in the nation. A Chicago-style dog is an all-beef sausage in a poppy seed bun and topped with yellow mustard, chopped white onions, tomato slices, neon green pickle relish, sport peppers, a dill pickle and a dash of celery salt. You can buy one at stands and restaurants across the city.
5. Deep Dish Pizza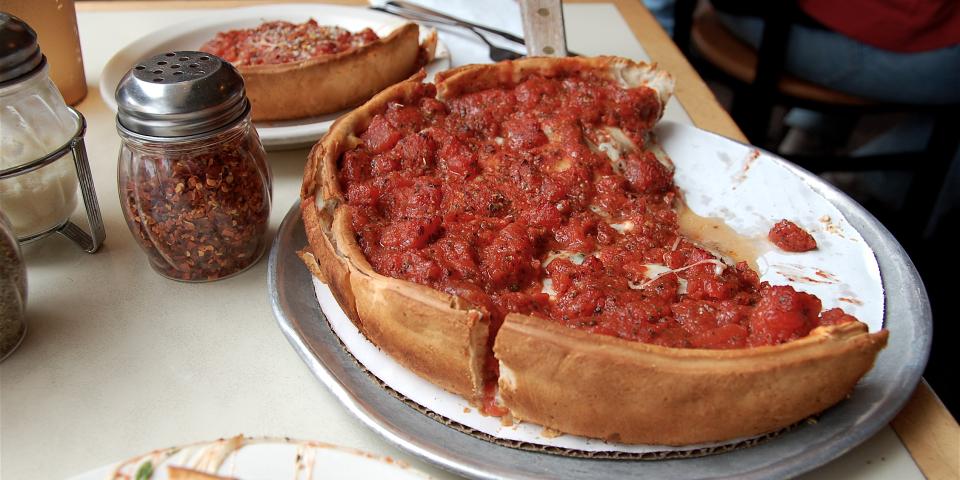 Chicago's specialty is a very unique pizza called deep dish. This type of pizza is baked in a pan that gives it an especially raised crust, and it's topped with heaps of tomato sauce and cheese. One of the best places to try deep-dish pizza is Giordano's, with several locations near the University of Illinois.
6. Babcock Ice Cream
All it takes is one bite of Babcock ice cream to realize why Wisconsin is known as The Dairy State. You can get a cone at Babcock Hall Dairy Store, right there on the University of Wisconsin-Madison campus. Licking a delicious ice cream is the perfect way to cool off on a hot summer day, but there's nothing stopping you getting one no matter the season.
7. Bratwurst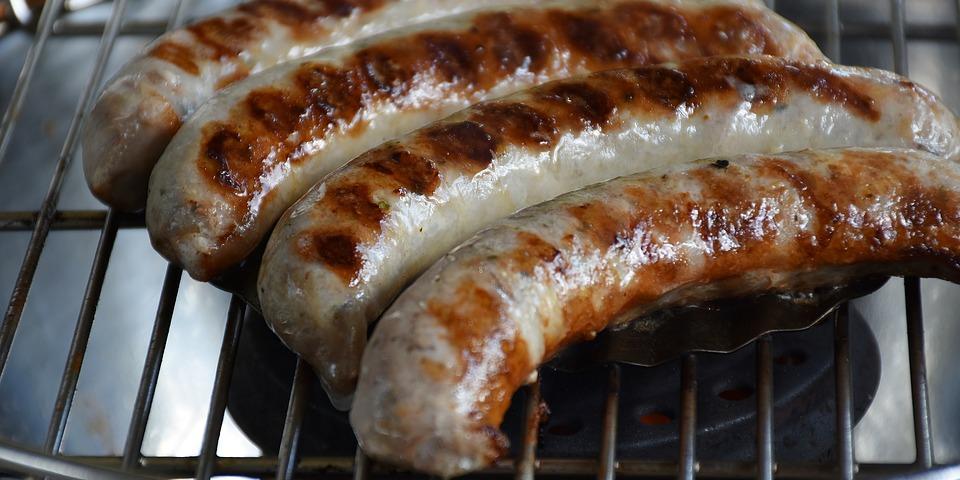 Bratwurst, a type of sausage made from pork, is another delicious Wisconsin staple. You can try one at various restaurants around Madison, a baseball game at Miller Park in Milwaukee, or at most other Wisconsin establishments.
8. Mackinac Island Fudge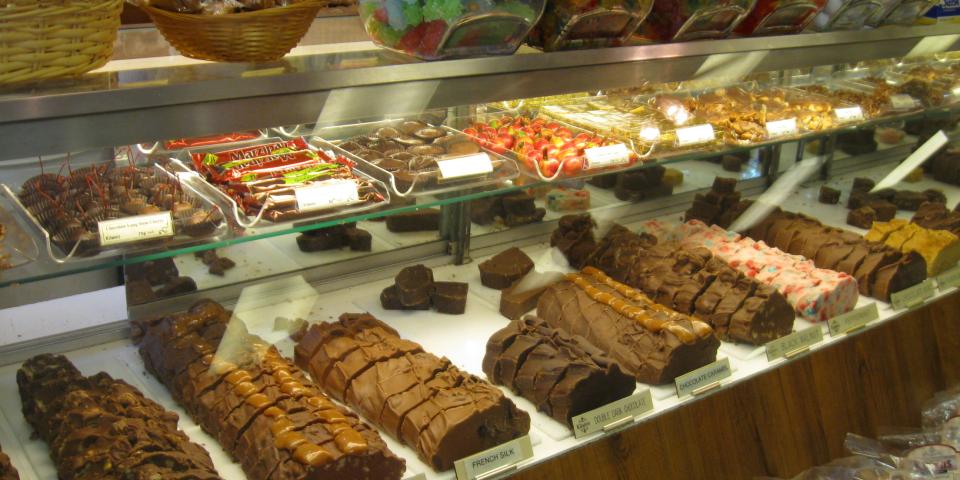 Mackinac Island in Michigan is known for banning cars on the entire island. Most residents and tourists use bicycles instead. However, the island is also well known for its delicious fudge. There are various fudge shops producing a whopping 10,000 lbs there every single day.