8 Famous Movies and TV Shows Filmed in Manchester
Most people don't realize that Manchester has a thriving film industry, attracting everyone from Netflix to Hollywood's biggest blockbusters. Filmmakers worldwide flock to this charismatic urban hub to film in areas like the Northern Quarter, Salford and the University of Manchester. 
Catch a glimpse of this great Northern English metropolis on the big screen, with these eight famous movies and television shows filmed in and around Manchester. 
Sherlock Holmes
Though famously set in London, many scenes from Guy Ritchie's film adaptations of Sherlock Holmes were actually filmed in Manchester. The city's Northern Quarter is a convenient and popular backdrop for many period films, thanks to its well-preserved Industrial-era warehouses. The filmmakers also used Manchester's Town Hall in place of the UK Parliament in London, at the Palace of Westminster.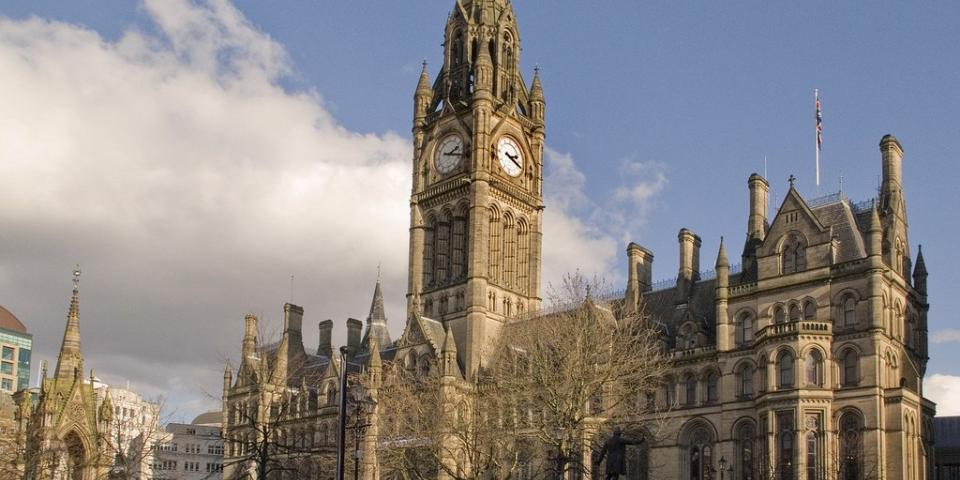 Harry Potter
Potterheads, take note! If you happen to be studying at the University of Manchester, you'll be able to visit John Ryland's library, which inspired Hogwarts' iconic design with its gorgeous cathedral-like hallways and library. What's more: head just outside of the city limits to Malham Cove in the Yorkshire Dales, and you'll find the unique limestone rock formations used in an emotional scene from Harry Potter and the Deathly Hallows, Part One.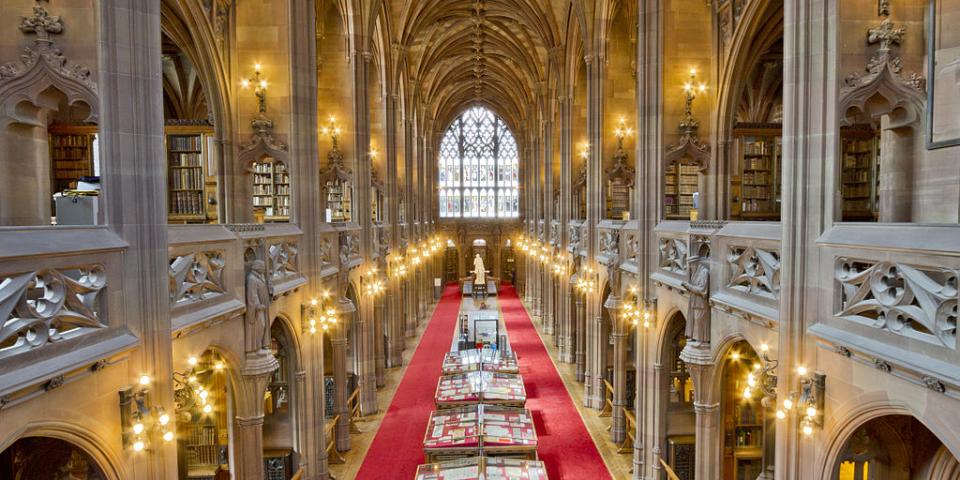 Captain America: The First Avenger
You'd be forgiven for not knowing that Manchester is often used as a mid-century backdrop for New York City; the city's Northern Quarter can easily pass for the gritty streets of Brooklyn. In this first film from this Marvel franchise, the epic car chase following Captain America's transformation in 1940s NYC was filmed on historic Dale Street.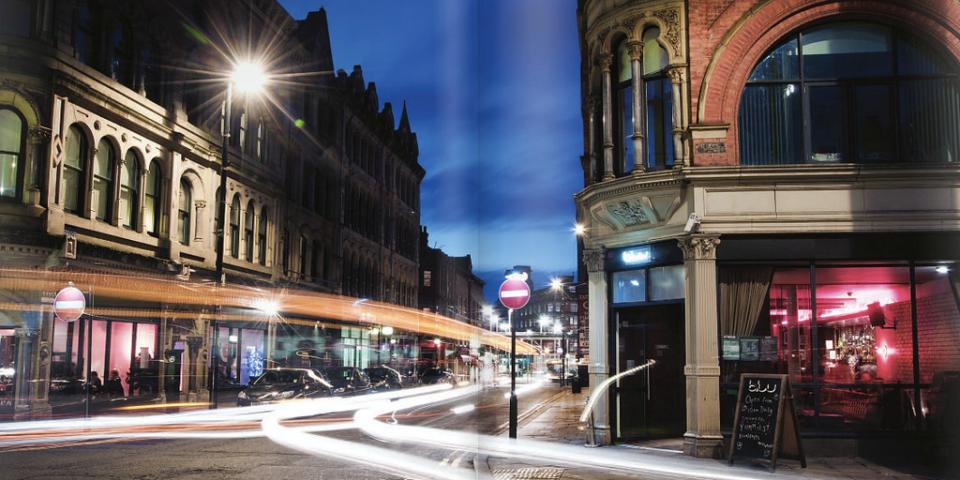 Peaky Blinders
The same can be said about other British cities! This super-popular crime drama may be set in Birmingham, but many of the show's scenes were filmed along Manchester's waterways in Castlefield, as well as Victoria Baths, London Road Fire Station, and Stockport Plaza.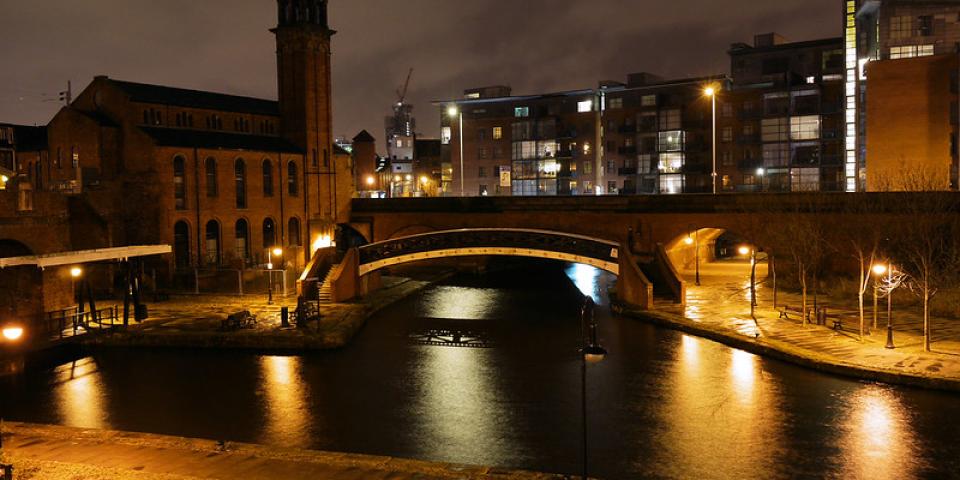 The Crown
Another TV show to use the city as a convincing doppelganger for New York City was The Crown. This historical drama series used Manchester's Northern Quarter as the filming location for a visit by Princess Diana during the 1980s AIDS crisis to the Lower East Side. 
Coronation Street
Britain's longest-running soap opera is famously set in the fictional town of Weatherfield in Greater Manchester. However, it's currently filmed in trendy Salford, and visitors can tour the set for a behind-the-scenes look.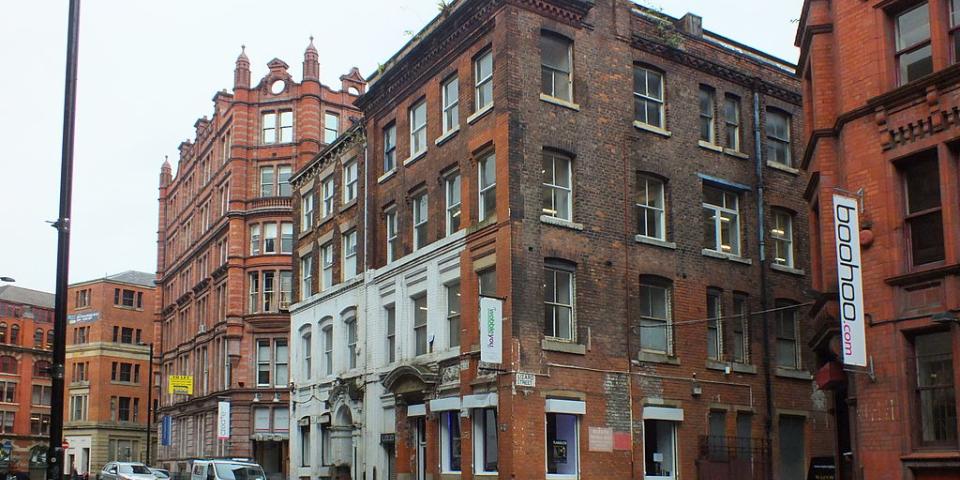 Stay Close
This smash Netflix hit, based on a book by crime writer Harlan Coben, shot most of its scenes in Manchester's city centre and suburbs, such as Didsbury and Heaton Moor. Several of the city's bars and clubs were also used for filming, including Impossible Bar on Peter Street.
Shameless
Another classic British TV show set in Manchester, Shameless was a long-running comedy-drama series set on the fictional Chatsworth council estate. The show was so successful that it was adapted into an award-winning American version starring William H. Huffman and Emmy Rossum.
 
Informational
Pre-departure