SAF-IES Buddy Program makes its successful launch in Seoul with fried chicken and baseball
Understanding the intricacies of student life in a foreign country can be daunting. That's why Study Abroad Foundation (SAF), in partnership with IES Abroad, recently launched the SAF-IES Buddy Program, a new initiative that helps newcomers settle into their host country with the help of other seasoned scholars. 
This fall, the program kicked off in Seoul, South Korea, as 10 SAF scholars who have previously studied abroad were paired up with IES Abroad students from the US.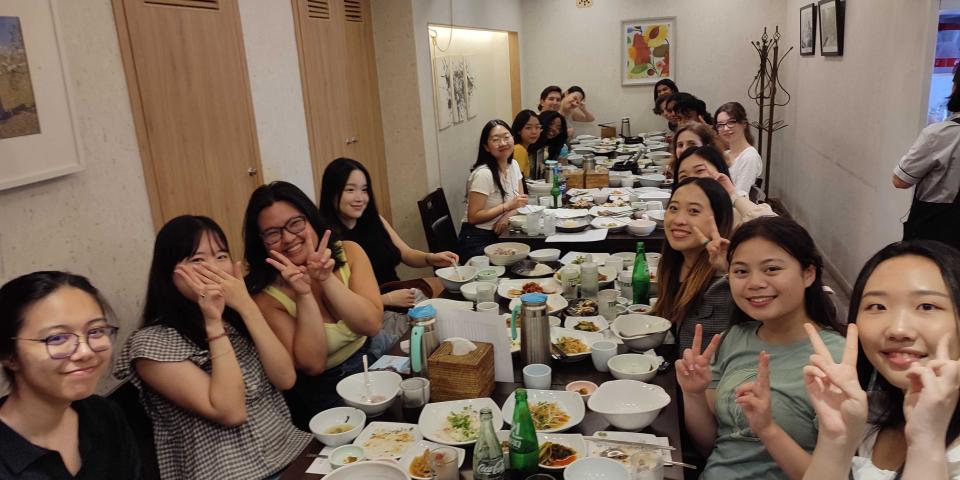 At the IES Abroad Centre in Seoul, students had a fun-filled day of introductions, chatting about university life and getting to know each other better over lunch and dinner. They compared American and Korean academic life, talked about their personal interests, and even added each other on Instagram. 
Three weeks after their first meeting, the IES Abroad students reunited with their SAF Buddies for a day out in the sunshine. Set against the bustling backdrop of the Han River, the group indulged in a picnic and embarked on a scenic river cruise. As they shared a meal featuring fried chicken – a culinary staple and one of South Korea's most cherished dishes – the afternoon was filled with spirited conversations that allowed the two groups to get to know one another better. Both IES and SAF students eased into the casual environment, even taking part in light-hearted games that frequently broke out into infectious laughter.
The camaraderie was palpable, so much so that it inspired an SAF Buddy to organize another outing, this time to a baseball stadium. Baseball holds a special place in the hearts of South Koreans, making it an excellent opportunity for the students to immerse themselves deeper into Korean sports culture.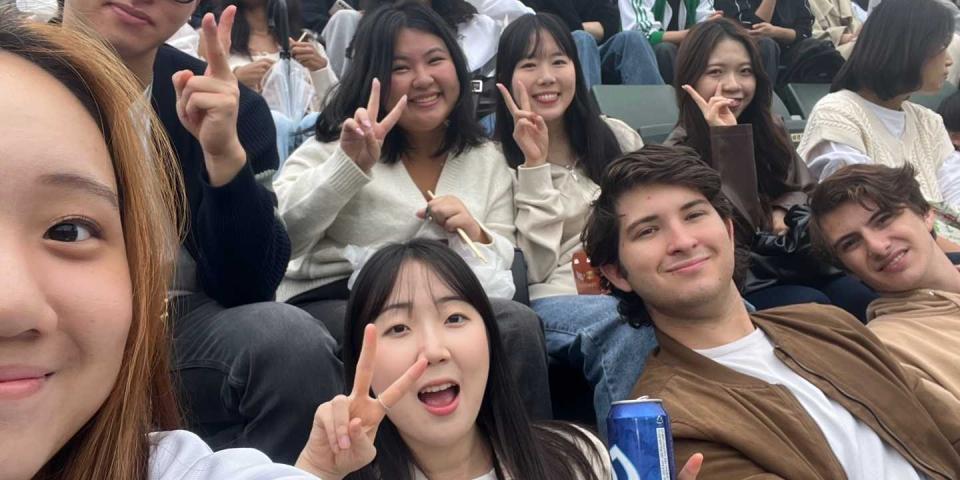 The event saw a turnout of nine eager students – eight from IES Abroad and one representing SAF Japan. Together, they soaked up the dynamic game-day atmosphere, complete with the joys of cold beer and, predictably, more servings of the beloved fried chicken. SAF kindly took care of the expenses, underscoring their commitment to fostering cultural and language exchanges in every available circumstance.
The SAF-IES Buddy Program serves as a reminder that when young minds come together with an openness to learn and share, borders blur and the world seems a little smaller. Through shared meals, sporting events, and candid conversations, this initiative has hopefully succeeded in laying the foundation for long-lasting international friendships.